December 2019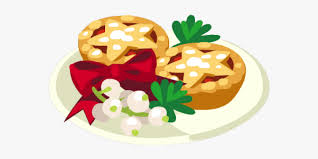 December 15, Nearly Christmas so why not meet up with fellow Members at the Butterfly World Cafe at 11 am for a chat and perhaps a mince pie, toasted tea cake, or sticky bun ?
We cannot promise that Father Christmas will make an appearance…..but you never know, in any case please bring your Christmas hats and jumpers to help get us all in the right mood for a good fun Christmas
The Cafe has asked for prior numbers attending so they can get the catering sorted, so if you plan to join us, please contact Paul Murch.: rallyofficeriowcccda@gmail.com or 07922 613677
Butterfly World Staplers Road Wootton. PO33 4RW
To find Butterfly World, Click Here:
January 2020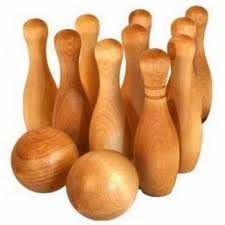 A club meal get together with a difference !
Arrangements are being made for Members to have the opportunity to attend an evening buffet meal at Shanklin Conservative Club on Thursday January 23, 2020 at 7.30 for 8.00pm
And the difference ? an opportunity to partake in a fun game of skittles, no experience necessary but it could just become a bit competitive as the evening progresses
To help boost club funds a raffle will also be held during the evening too, donated raffle prizes are always welcome and very much appreciated
The venue dining room is very pleasant contains the skittle ally and is situated on the first floor (there is a lift ) and has its own a self contained bar for our use
The Conservative Club requires a minimum of 30 Members for this event and an up front deposit (non refundable) from our DA of £100.00 to ensure the event goes ahead
So as can be seen unless we can obtain 30 or more Members wishing to attend,.we will have little choice but to cancel this proposed event
The buffet meal will comprise two courses, a main and a desert at a cost of £17.00 per head and if you would like to join in the fun, please book in with Paul Murch O7922613677 or rallyofficeriowccda@gmail.com and send a Cheque for the full amount made out to, "Camping and Caravanning Club IWDA" and sent to the DA Treasurer Paul O'Rourke. 29. Church Road Wootton Bridge Ryde PO33 4PX
Please ensure your cheque reaches Paul O'Rourke by December 30th 2019 and that your name address or telephone number is written on the back, as in the case of not enough Members wish to participate, then of course cheque's will need to be returned or destroyed

More information to follow on locating the Shanklin Conservative Club venue
February, March, 2020 TBC
April, 2020
AGM. April 24 – 26. at the Orchards

May, June, 2020. TBC
July 2020
Start of THS July 23 – August 19

August 2020
Possible joint venture event with the Caravan & Motorhome Club & Motor Caravanners Club at the Roman Villa, August Bank holiday, 28 – 31.
TBC

September, October, November, December, 2020. TBC
.